Roundpizza is the only manufacturer in New Zealand using a cold-press process to make fully-proofed, sourdough pizza bases. This delivers a consistently authentic pizza base.
Our stone-bake oven gives a unique texture and flavour to our pizza products.
Thanks to our special equipment from Italy, our doughs have an open crumb once baked, creating the real pizza crust
This is different from many of the cheap pizzas found on the market, which are cut-out from an un-proofed plain dough.
Frozen Pizza 29cm diameter:
Pizza base with tomato – cartons of 8 or 16
Margherita pizza – cartons of 6
Pepperoni pizza – cartons of 6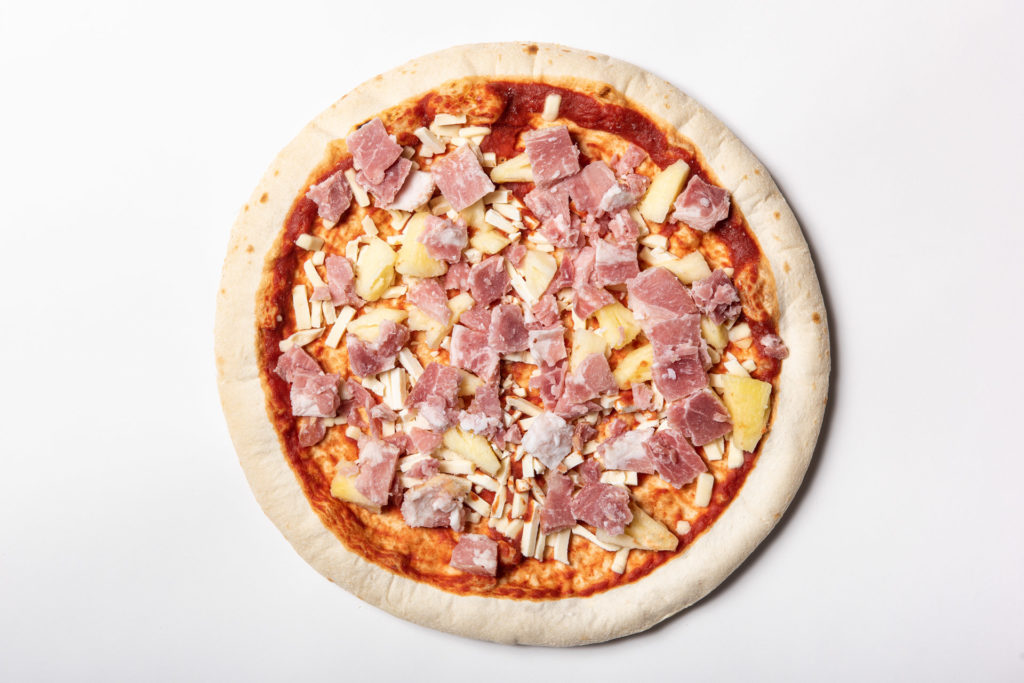 Frozen Mini pizza 18cm diameter :
Cheesy – cartons of 22
Meat lover – cartons of 22
Bacon & pineapple – cartons of 22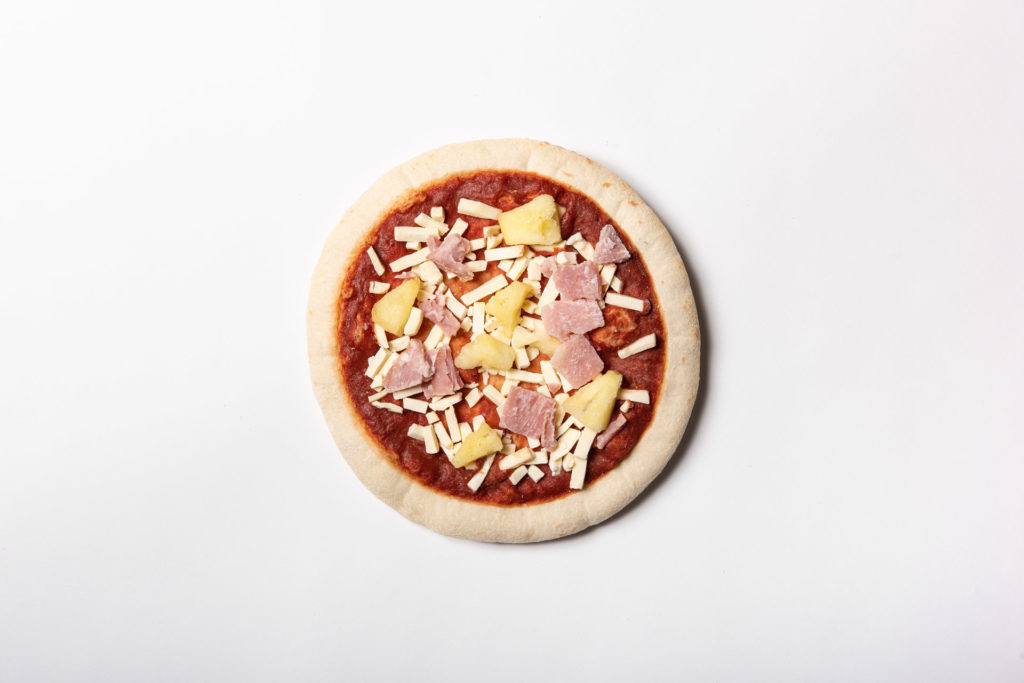 We make a variety of pizzas for the retail market, mainly as a contract manufacturer.  Please visit the Contract Manufacturing page for more details on our capability.